Sophie I. Liu, DPM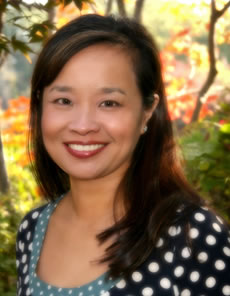 Dr. Sophie Liu graduated from University of California San Diego (UCSD) in 1991 with a bachelors in biology. She went on to the Scholl College of Podiatric Medicine (formerly the Illinois College) where she received her degree as D.P.M. (Doctor of Podiatric Medicine). She then attended a 2 year surgical residency (PSR-24) at Northridge Hospital, in Van Nuys, California. She received advanced training in foot and ankle surgery with core rotations through all of the primary departments in a state of the art hospital setting. She had the privilege of additional training at the Curative Technology Institute (CTI), a leader in wound management in the lower extremities. She is Board Certified in Foot Surgery by ABPS (the American Board of Podiatric Surgeons), and is also a Fellow with ACFAS (American College of Foot & Ankle Surgeons), and is a member in good standing with APMA (the American Podiatric Medical Association).
She has two office locations and both offices are situated in a multi-specialty setting with immediate access to Radiology Services, Surgery/Outpatient surgical center/hospital, numerous primary care physicians, lab testing, and pharmacies. The offices are staffed by 4 full time employees that have worked together and with the doctor for the last 3-10 years.
She currently resides in suburban St. Louis and is the mother of identical twin daughters. She enjoys reading, traveling with her family and is particularly fond of the St. Louis Symphony and Fox Theater.