Steven Frank, DPM, FACFAS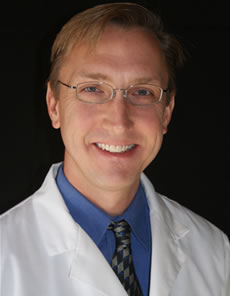 Degrees:
BS: Pre-Medicine; Penn State University 1988-1992
DPM (Doctor of Podiatric Medicine): Pennsylvania College of Podiatric Medicine 1992-1996 (Now part of Temple University in Philadelphia, PA)
Training:
Surgical Residency: Germantown Hospital 1996-1998 in Philadelphia, PA
Surgical Board Certification by the American Board of Podiatric Surgery in 2004
Synopsis:
Dr. Frank was born in Southeastern Pennsylvania. His parents and two brothers still reside in Pennsylvania.
Dr. Frank moved to St. Louis, MO in October of 1998 and began podiatry practice with The Foot and Ankle Center, in Lake St. Louis, St. Charles, South St. Louis County, North St. Louis County, Sunset Hills, and Pinkneyville, IL for 9 years.
Dr. Frank left Foot and Ankle and started with Feet for Life Centers in October 2007 at offices in Chesterfield Valley and University City.
In November 2008, he began plans for private practice and began part time work with Dr. Liu at Family Foot Care in Lake St. Louis.
His podiatry interests include sports medicine/injuries, corrective surgery of foot deformities, diabetic foot/wound care, pediatric foot ailments and revisional surgery/consultation.
Dr. Frank is married and currently resides in Wildwood, MO with his wife and five children, including one set of twin girls. He is active with parenting outside of work, with children involved in baseball, soccer, and gymnastics. Dr. Frank enjoys reading, running, watching/listening to Cardinals baseball, and above all spending time with his very busy family household!